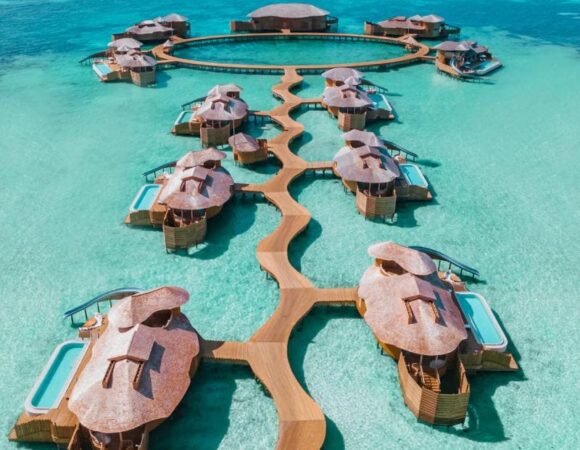 ZHMLE001
03 Nights & 04 Days
Breakfast
Free Wifi
Hotel
Tours and Transfers
Maldives
About Maldives Tour Packages - The Maldives is a country of over 1,000 islands in the Indian Ocean. Less than 4% of these islands are above water, making the Maldives one of the most unique holiday destinations in the world. The Maldives is located at the equator, so it enjoys year-round warm weather with an average temperature of 28°C. The water temperatures are also warm, ranging from 26°C to 29°C. This makes the Maldives an ideal destination for water sports and activities such as swimming, snorkeling, diving, and fishing. The Maldives is also home to a diverse range of marine life, including sharks, rays, turtles, and dolphins. Many of these animals can be seen from the resorts, which often have over-water bungalows that offer stunning views of the ocean. In addition to its natural beauty, the Maldives also offers a variety of luxury resorts and spas. These resorts provide guests with a high level of service and amenities, making them the perfect place to relax and enjoy a romantic getaway. Whether you are looking for a relaxing beach vacation or an action-packed adventure, the Maldives has something to offer everyone. With its stunning scenery, warm weather, and crystal-clear waters, the Maldives is the perfect place to create long lasting memories. If you are interested in planning a trip to the Maldives, we recommend contacting us Zuu Zuu Holidays, we can help you find the perfect resort/hotels and activities for your travel needs. Book Your Maldives tour packages with Zuu Zuu Holidays! Travel 'D' World
Best time to visit
The best time to visit Maldives is from November to April. The peak season drops between December and March (Dry season).
Monsoon
Maldives experience rainfall between May and October, peaking around June.
Currency used
Maldivian Rufiyaa (MVR)
Maldives Visa for Indians
The Maldives government issues a visa on arrival to nationals of all countries which is a valid for a period of 30 days. Foreign tourists can get an extension of another 60 days on request on the tourist visa but the application for the same needs to be submitted at least 2 days before the tourist visa expires. Documents required for Visa on arrival at Maldives: • Original Passport with at least 6 months validity and minimum 3 blank pages + all old passports if any. • 2 Scanned recent colour photograph. • Confirmed return or onward flight tickets. • Accommodation proof (hotel reservation or invitation letter if visiting someone in Maldives). • Invitation letter from host company (for business visa) • Have enough funds to cover the expenses for duration of the stay in Maldives (Approx. US$50 per day).
Language
The official language of the Maldives is Dhivehi, which is a unique language spoken only by the people of Maldives. Almost everyone communicates in English.
Famous Places
• Malé – The largest and liveliest city in the Maldives • Como Cocoa Island – Luxury stay • Huvahendhoo Island – Resorts and Water sports • Sun Island – Bask in the nature's pristine beauty • Banana Reef – One of the best diving sites in the world • Halveli Island – Resorts and water sports • Alimatha Island – An awesome family vacation spot • Artificial Beach – The carnival beach • HP Reef – The beautiful corals and colorful marine life • Fihalhohi Island – Romantic serenity guaranteed • UtheemuGanduvaru – For a walk through the history of Maldives • Biyadhoo Island – The resort island • Veligandu Island Beach – The lagoon resort
Best Beaches
• Hulhumale Beach • Reethi Beach • Velingadu Island Beach • Artificial Beach
Zuu Zuu Holidays - Travel 'D' World