ZHSK003
07 Nights & 08 Days
Breakfast
Free Wifi
Hotel
Tours and Transfers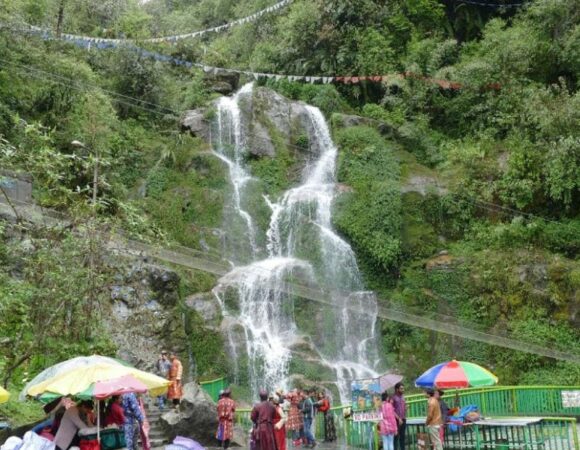 ZHSK002
05 Nights & 06 Days
Breakfast
Free Wifi
Hotel
Tours and Transfers
ZHSK001
04 Nights & 05 Days
Breakfast
Free Wifi
Hotel
Tours and Transfers
Sikkim
About Sikkim Tour Packages: Sikkim, nestled in the northeastern part of India, stands out as a vibrant and rapidly developing state with a rich tapestry of cultures and languages. This Himalayan gem shares its borders with Tibet to the north and northeast, Bhutan to the east, Nepal to the west, and West Bengal to the south. Notably, it is also situated in proximity to India's crucial Siliguri corridor, which connects mainland India to the northeastern states and extends towards Bangladesh. Despite its petite size and relatively sparse population, Sikkim's allure lies in its extraordinary biodiversity, encompassing both alpine and subtropical ecosystems. This ecological diversity has bestowed upon the state a unique charm, making it a sanctuary for numerous species of flora and fauna. At the pinnacle of Sikkim's natural wonders stands Kanchenjunga, a majestic peak that reigns as India's highest summit and the third highest on the planet, casting its grandeur over the region. Gangtok, the capital and largest city of Sikkim, serves as a bustling hub that epitomizes the state's growth and dynamism. It is a testament to Sikkim's ability to blend tradition with modernity, where ancient monasteries coexist harmoniously with contemporary developments. The city's enchanting vistas, set against a backdrop of snow-capped peaks, make it an irresistible destination for both tourists and residents alike. What truly sets Sikkim apart is its multicultural and multilingual tapestry. As diverse as its landscapes, the state is home to a melange of ethnicities and languages, fostering a rich tapestry of traditions and customs. This cultural mosaic has contributed to Sikkim's uniqueness and continues to shape its identity as a harmonious and inclusive state in the Indian subcontinent. In summary, Sikkim, nestled in the northeastern corner of India, thrives as a small yet remarkable state. Its geographical diversity, ecological richness, and cultural vibrancy make it a jewel in India's crown. As it strides towards progress, Sikkim remains firmly rooted in its heritage, creating a harmonious blend of tradition and modernity that captivates all who set foot on its breathtaking terrain. Book Your Sikkim Tour Packages with Zuu Zuu Holidays!
Best time to visit
The best time to visit Sikkim is October till April, peak season lies between December & January.
Monsoon
May till September while July be the wettest of all.
Language
Nepali is the primary language of Sikkim while Lepcha and Sikkimese (Bhutia) are also spoken in some part of this north-east province. English & Hindi is also spoken by the people of Sikkim. Other languages include Kafle, Limbu, Majhwar, Yakha, Tamang, Tibetan, and Sherpa.
Famous Places
• Gangtok • Pelling • Namchi • Lachen • Lachung • Yumthang Valley • Tsomgo lake (Changu Lake) • Nathula pass • Darjeeling (West Bengal) • Kalimpong (West Bengal)
Zuu Zuu Holidays - Travel 'D' World